Members make the difference at the table
Members came together with one strong voice to lift your bargaining team and show support on Tuesday (7/10/18) while we proposed our comprehensive wage package.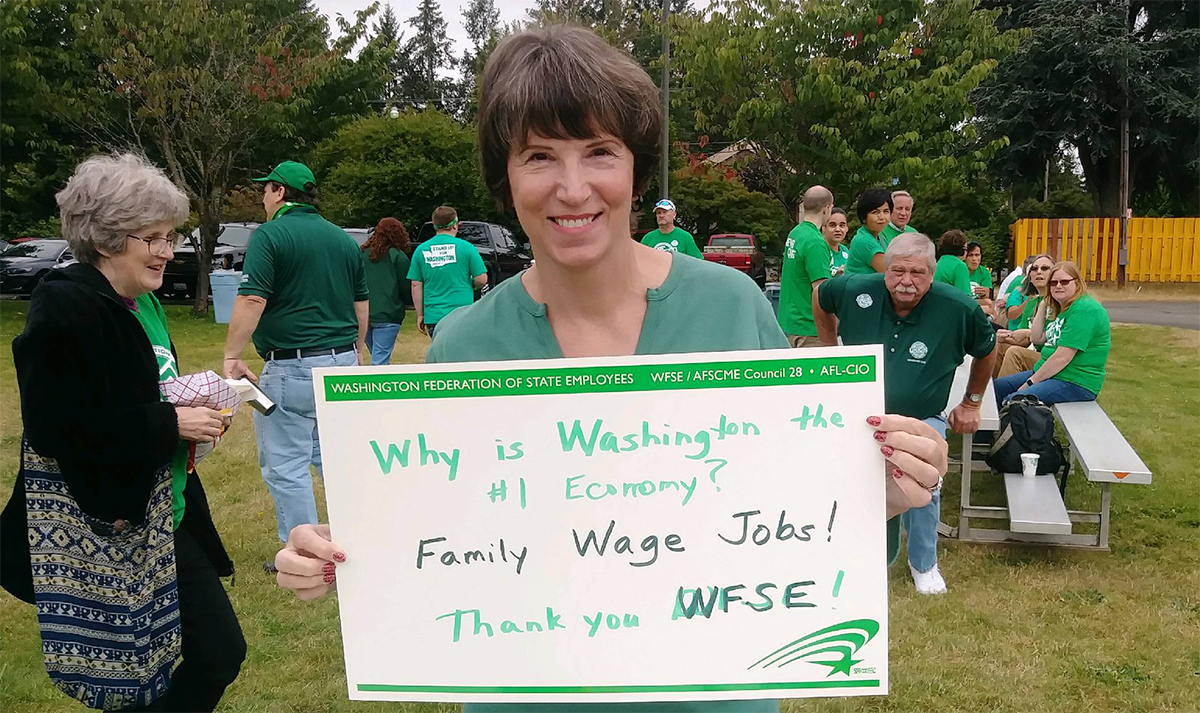 Rep. Laurie Dolan (LD22) had our backs at the BBQ, asserted Washington state has the best economy in the country because of family wage jobs and thanked you for your service. 
There was mutual respect across the table but members' actions at the BBQ at bargaining clearly had an effect. Our team stayed focused on a no take-away contract and on our members' needs.  We made our case for building a sustainable and competitive state workforce.
 
Our bargaining team explained that the revolving door of state service has not stopped.  Workloads are ever increasing from 30% state employee turnover in the last 3 years. At the same time, population growth is estimated to be 200,000 during the life of the 2019-21 agreement. Under Office of Financial Managements' previous, stringent rules, this is enough to justify recruitment & retention increases for all members.  The result of this is more and more new and potentially untrained workers with ever increasing workloads.  In fact, 36% of the workforce are in their first 5 years of employment.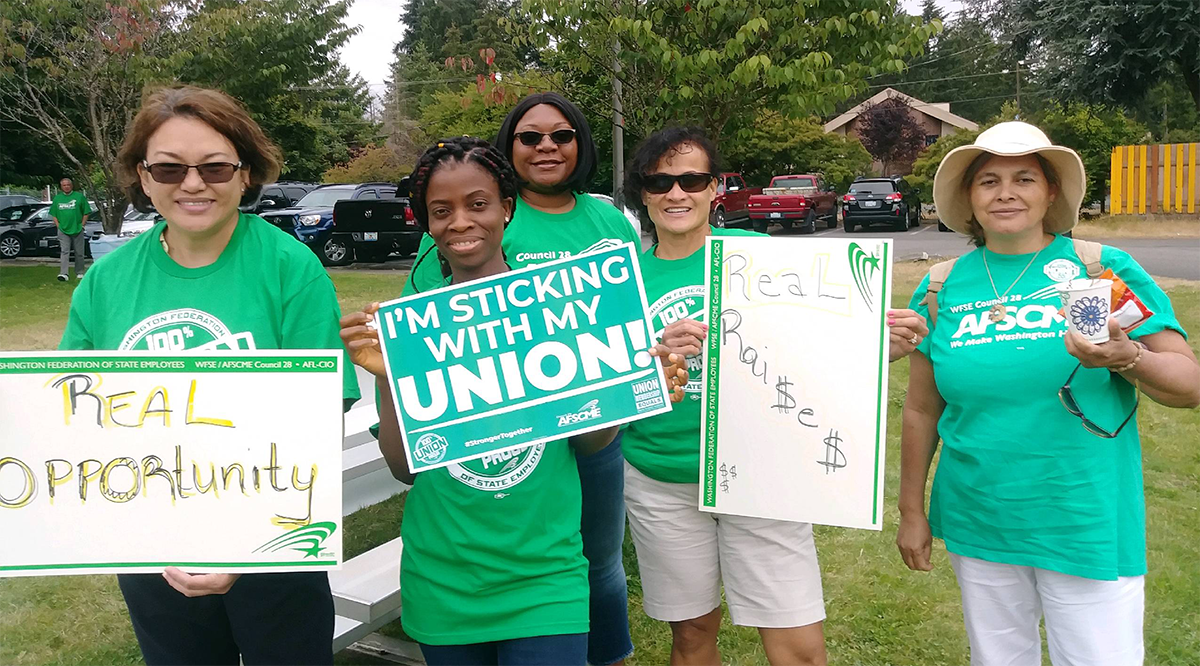 The 2018 Salary Survey further demonstrates fair pay is needed now, in spite of work done last round, 87% of workers are behind market rates – 48% are more than 25% behind – some job classes are as far as 155% behind.
The most recent (2017) employee engagement survey shows that only 53% of employees are satisfied with how their work environment affects their well-being. Only 63% would recommend working in their agency.
It is also telling that longer term employees tend to provide significantly less positive responses to the survey. Much of this is the result of serving hundreds of thousands more citizens with less resources while being required to maintain the same high quality.
As the data shows, many state employees are new to their work which means they may not possess the training and skills yet to work independently. All of these factors combined means that we continue to see a dangerous trend of recruitment and retention problems, crushing workloads, and a work environment that approximately half of all employees say has a negative impact on their overall well-being.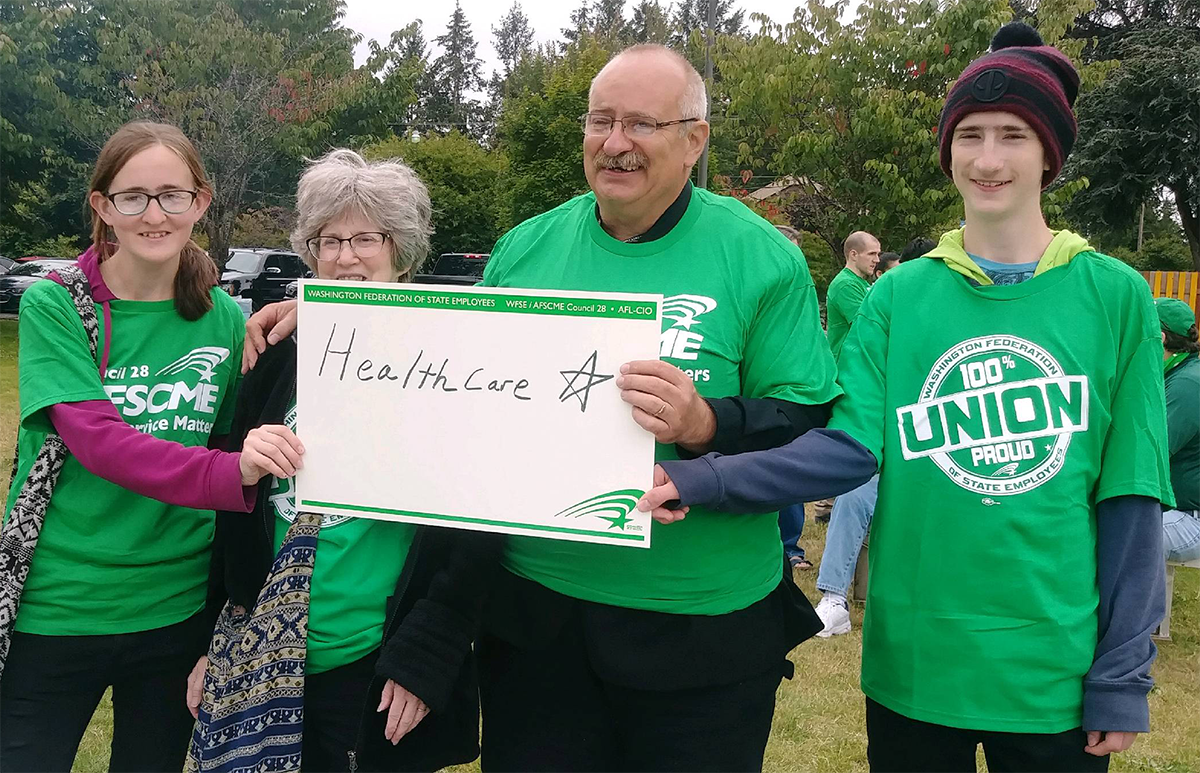 Lastly, our bargaining team provided a clear understanding of what it's like trying to pay the bills and even support a family as a dedicated public servant. Since 2008 the cost of living has risen 19.46%.  It is projected to increase another 14.2% over the course of the next few years (2018-'23). 
Total cost of living increase of 33.66% are needed from 2008-2023. Since 2008 state wages have increased 12.8%, over 20% short of the projected cost of living in Washington state.  During the same time frame PERS contributions have increased by over 5% and we pay 3% higher contribution rate for health care with surcharges.
 
All of this means less income for the families of state workers to live on.  We must stand together and take actions to achieve fair pay. Let's seize this real opportunity to stand together united to sustain our families and the communities we serve.
Text GG to 237263 to receive updates from the team.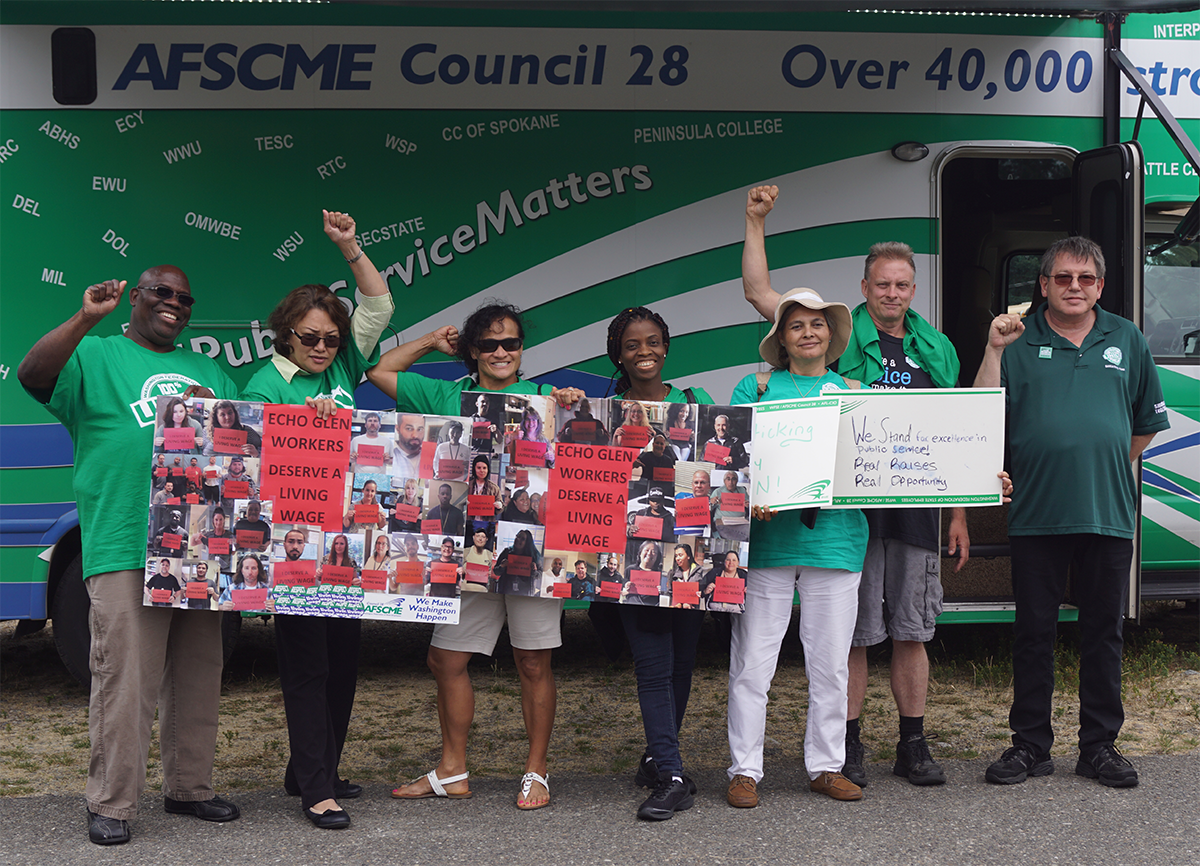 Upcoming events:
WED, July 18 at 11:45am, Legislative Bldg. North, Governor's Smart Health Walk we are having members wear stickers in support of Affordable Healthcare  - or take the walk at the same time from your worksite and send us photos to be included and get the Smart Health points!  LEARN MORE 
THU, August 2 at 6pm, South Seattle Community College (Georgetown). Join us to Speak to Elected Officials about the Crisis for State Employees:  Low Pay, High turnover and the negative effects on Public services and our Community.
THU, August 9 Statewide DAY OF ACTION for "Fair Pay & Real Opportunity